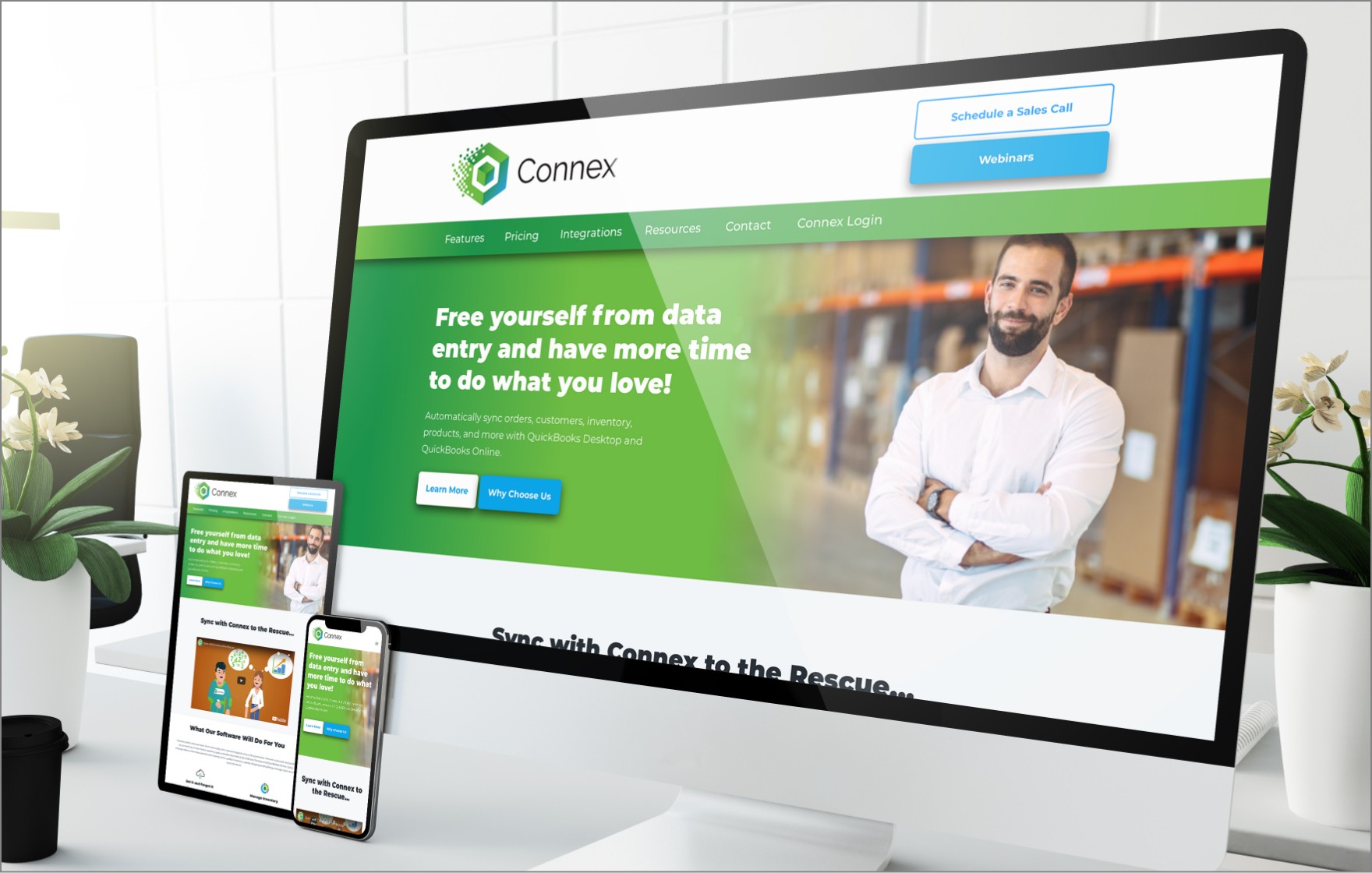 Connex is an innovative, forward thinking middleware solution that automatically syncs customers, inventory, products and orders from the biggest third-party software with QuickBooks accounting. Their customers save time, improve inventory management and increase profits while gaining peace of mind that 'Connex has it handled.'
Adrian and Dawud did an amazing job for us. Before we worked with them our branding was unclear, our website was nearly useless and our user experience left a lot to be desired. They not only helped us clarify our branding and built us a website that's perfect for our business, but they helped us optimize every part of our user's experience. We were successful before working with DOiNG GOOD. But now we're signing up new users at a 3x rate. Thanks guys.
Joe Anderson, CEO, Founder
Connex, formerly JMA, was already a successful business. Yet their old website was not a good tool in communicating the value their software brings to businesses. With many QuickBooks solutions in the market they were stuck between larger competitors with a strong hold on the market and and up-and-coming competitors who were eroding away their marketshare. 
We began with modernizing and optimizing their visual branding. Next came a completely new website design that showed their business as a true leader in their market. It took some time, but eventually we convinced the team to completely rename and rebrand the business to make it easier for their potential customers to understand what they provide.
Connex (then JMA) has a really great software solution that integrates your e-commerce store with QuickBooks and a number of other third-party solutions. Together we created a visual brand experience that feels alive, vibrant and more inline with what they do. While the rebrand and name change to Connex took many months of convincing we all agree that it was one of the best decisions we made together. And Connex is growing faster than ever.
There were many facets to the rebranding, and eventual renaming, of Connex. First we needed a visual brand that would connect to their audience and communicate the value their software brings to their customers. It was important for the new logo to communicate 'Connex automates your data' while at the same time providing customers with peace of mind. The colors are meant to feel vibrant, energetic and forward-thinking.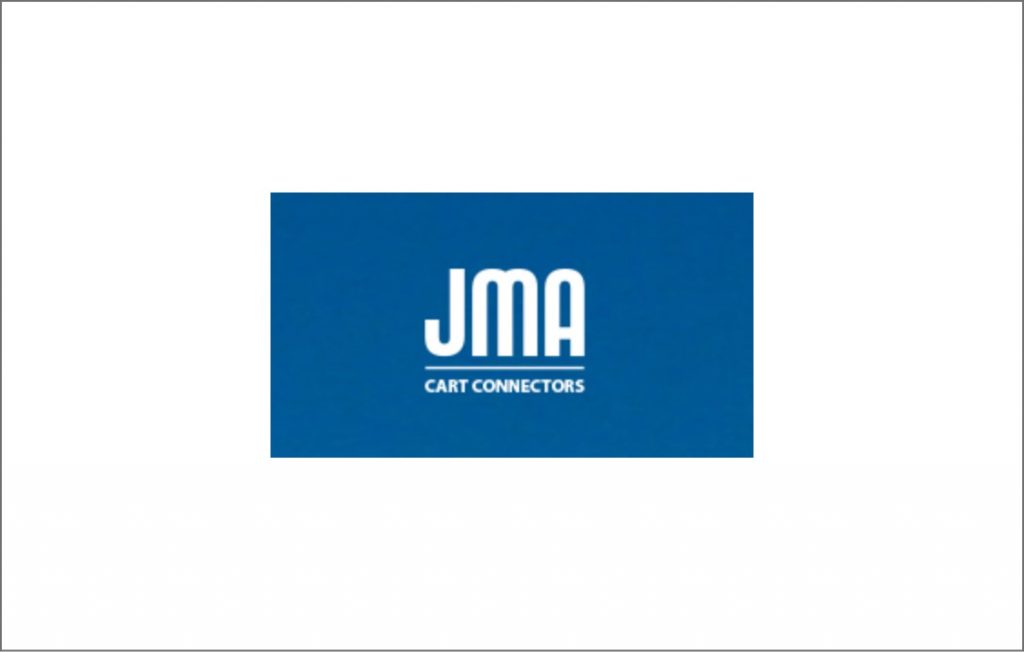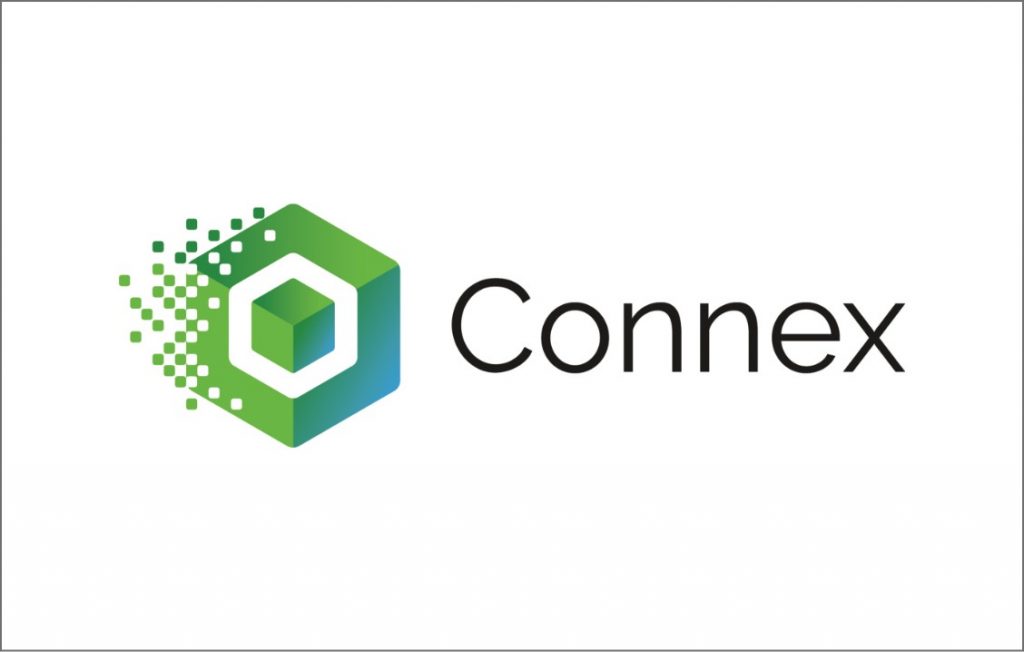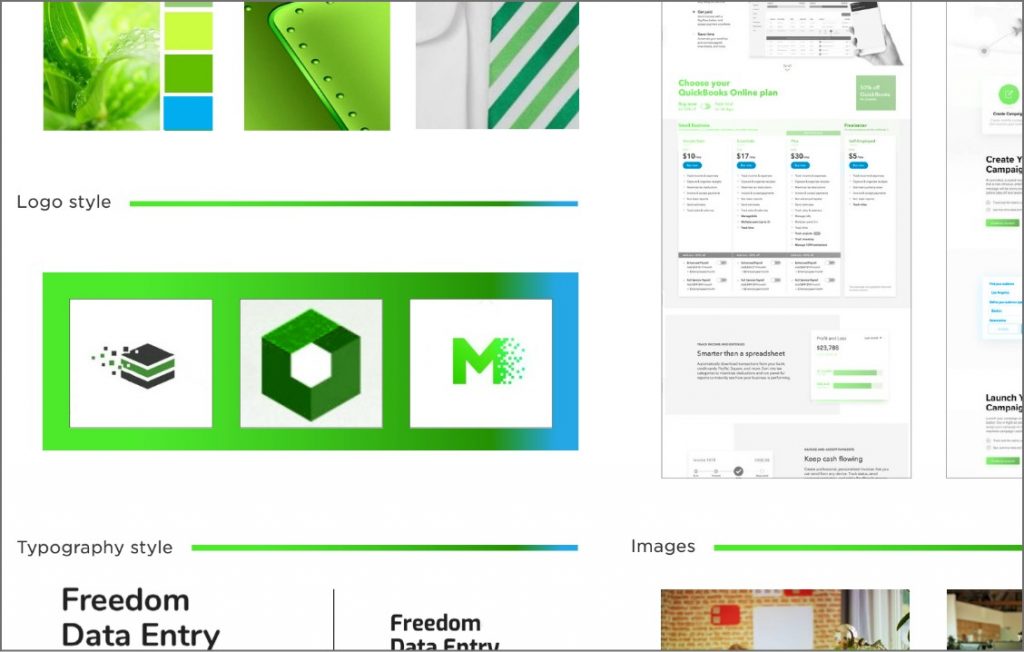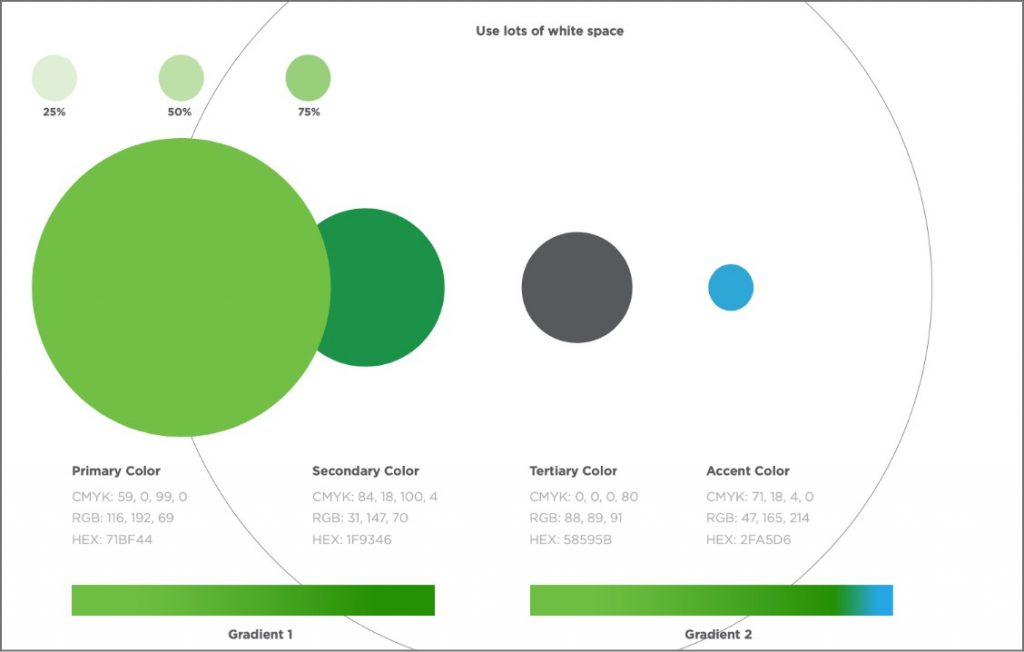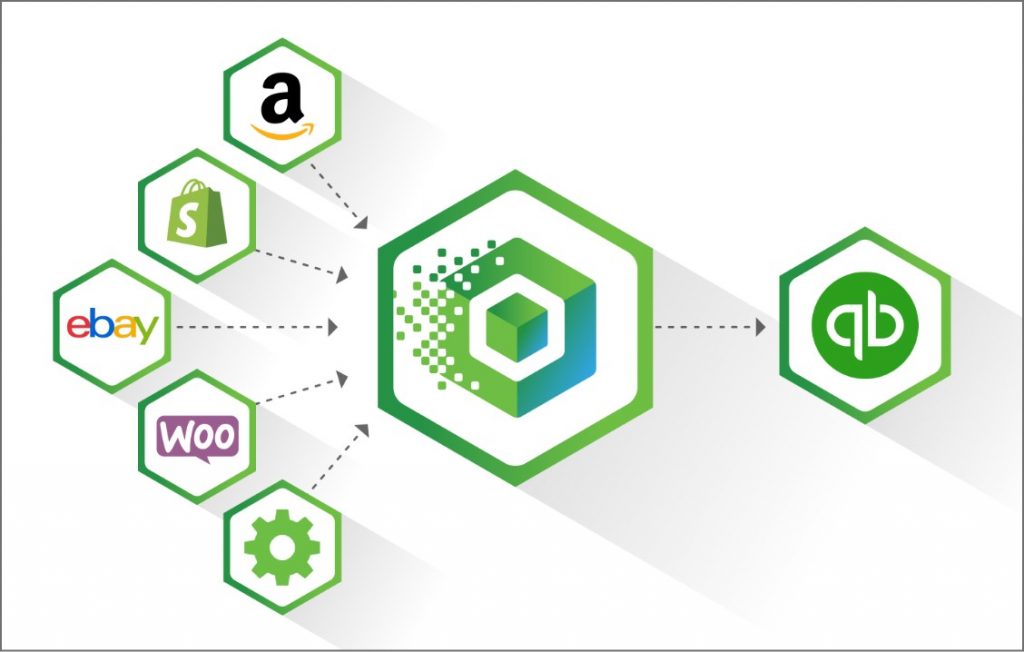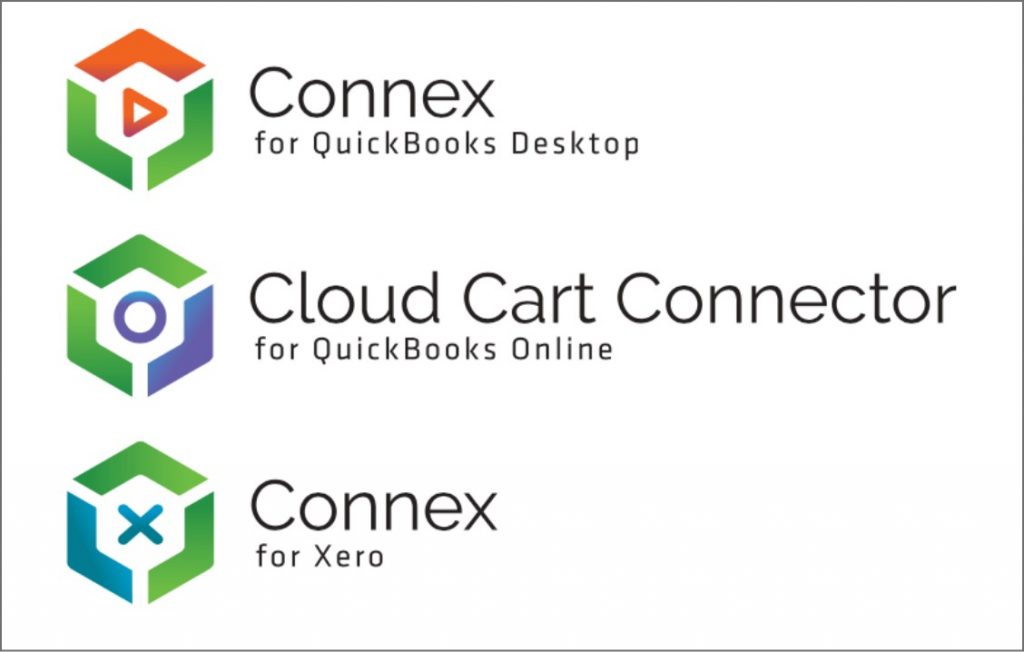 The website design for Connex had to do a few things. First, we wanted it to communicate what benefits customers get from the software. Next we wanted to bring the features front and center so potential customers didn't have to go looking for what they get. Third, we wanted to clearly display what third-party software Connex 'connects' too. Fourth, it was important to have a clear call-to-action. And finally, we wanted the new look to announce the new branding.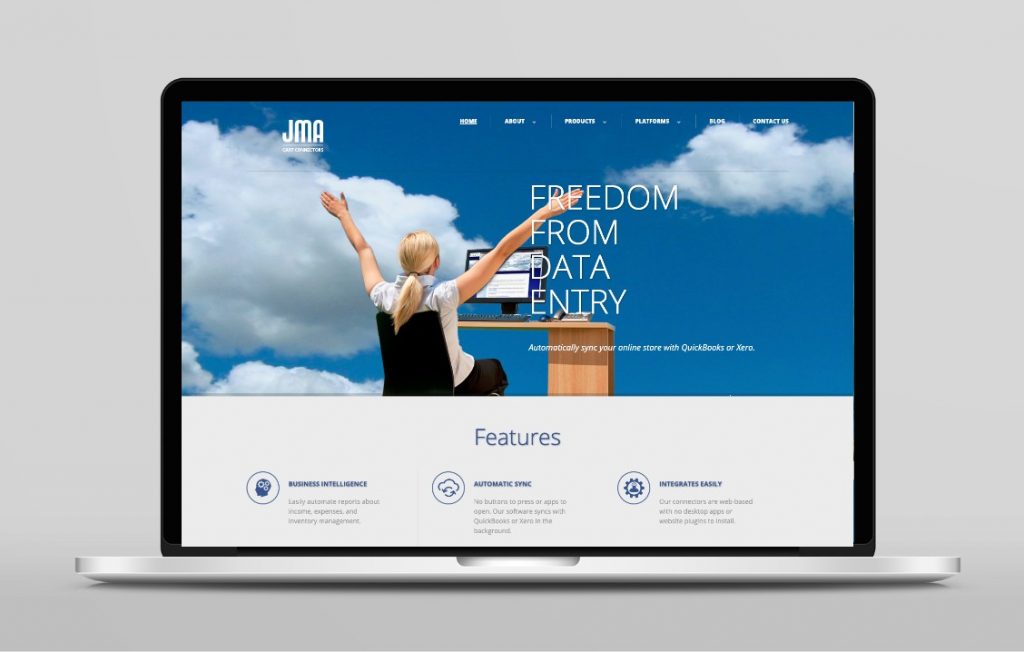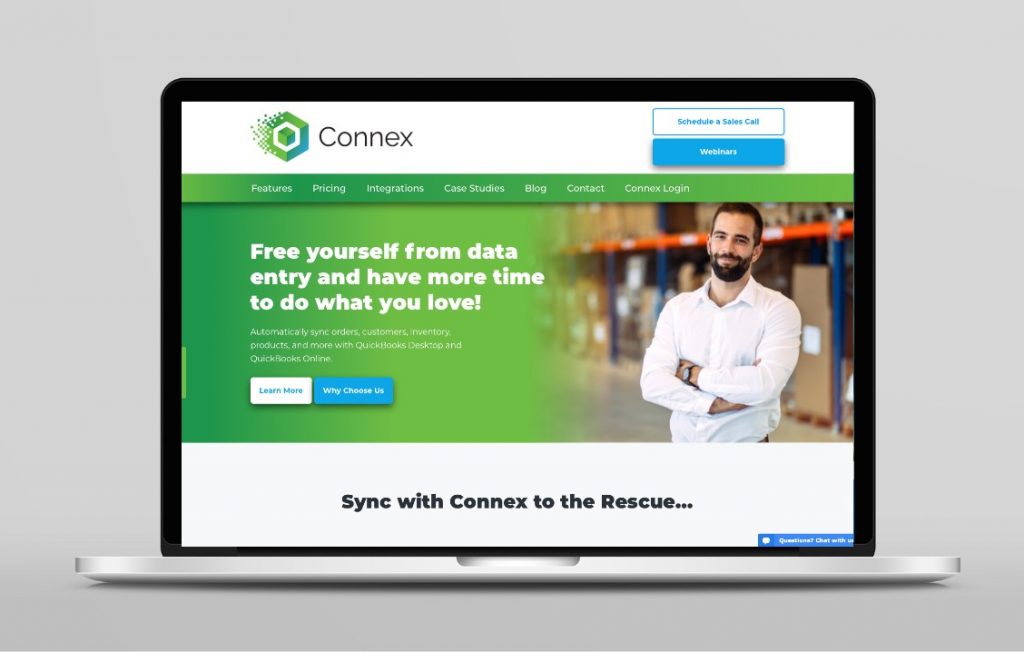 A mobile-friendly website is important for EVERY business today. The best website designs adjust, or respond, to different screen sizes. With Connex it was important to design a mobile responsive experience that was simple and easy-to-use on all mobile devices. Many of their customers use their software on their tablets so desktop, tablet and phone design was important to their business.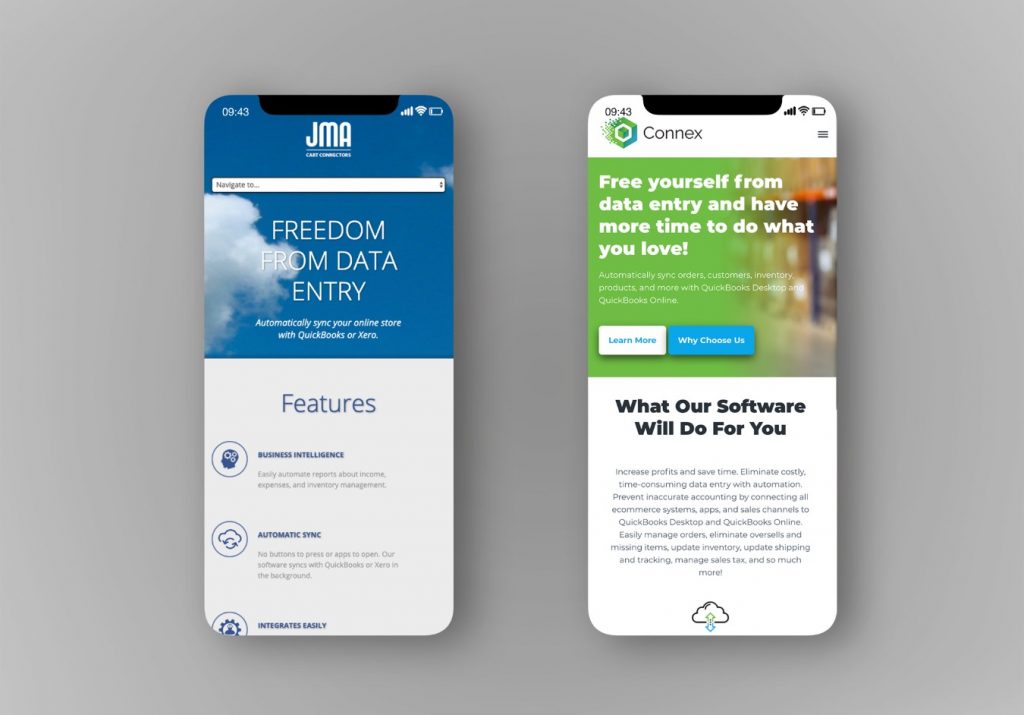 Thank you. We look forward to chatting with you about your needs.