Your business is unique. Your goals are unique. Your brand and website should be unique too.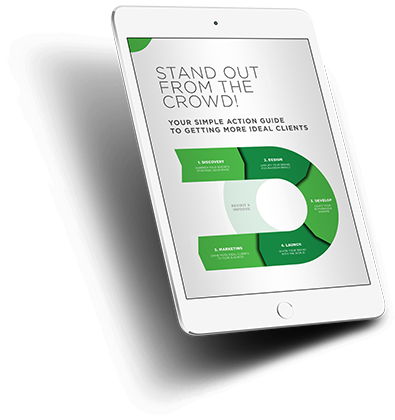 How well do you stand out from other wellness brands? Are you clearly showing how unique your work is? Do your ideal clients know what makes you different?
Proclaiming what makes you different is essential to your business success. When you don't clearly show what makes your brand unique you get lost in the crowd, your ideal client doesn't recognize you, and you struggle to grow your business.
We'd like to share with you a short process that will help you differentiate yourself from others in the wellness market. In our short, 11 page Action Guide: Stand Out From the Crowd you'll learn:
How to create a single statement that will set you apart and show your uniqueness.
How to further amplify your statement using your brand's attributes
How to use this statement in your website
How to 're-launch' your website to gain maximum impact
How to begin reaching your ideal clients through simple marketing techniques
Fill-in your name and email below and we'll send you your Free Action Guide immediately: