InRhythm provides innovative and modern design thinking software consulting to solution driven and passionate clients and consultants, who focus on learning and growth with a creative, authentic and fun voice, helping clients and consultants feel inspired and impressed, and saving them time and money while Increase the quality they deliver.
DOiNG GOOD was an excellent partner during our project. They were attentive, flexible an skillful; bringing the level of professionalism we had been looking for. When few small issues came up they worked with us to rapidly fix them. I would not only work with them again but I would highly recommend them for your project
Joe Cahill, Director of UX Design
Site outdated. Modernize to attract more high-quality clients. Improve user flow, functionality and mobile experience.
Through our Discovery process we created a Brand DNA to guide their visuals and messaging in a tech savvy and modern style. Their site now attracts more like-minded clients with bigger budgets and more engagement.
InRhythm was looking to level-up their web design and user experience and get out of templated look and feel and into a more stylistic and functional online presence.
Based on discovery we uncovered that their users needed a much better experience online and so we simplified the design to make a call to actions more clear, information more accessible, and overall hierarchy much more engaging.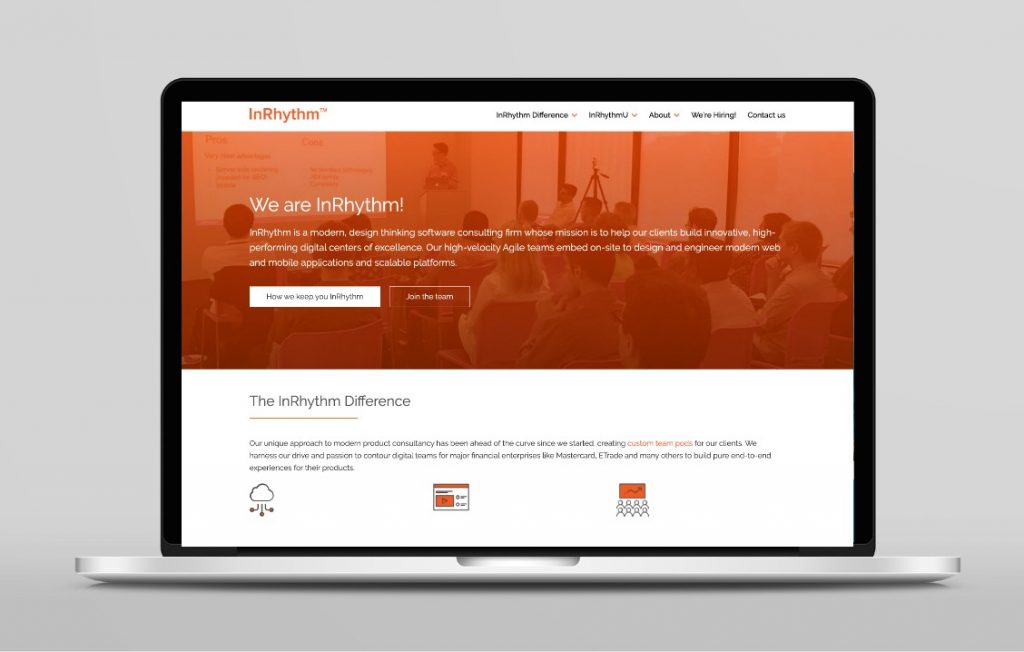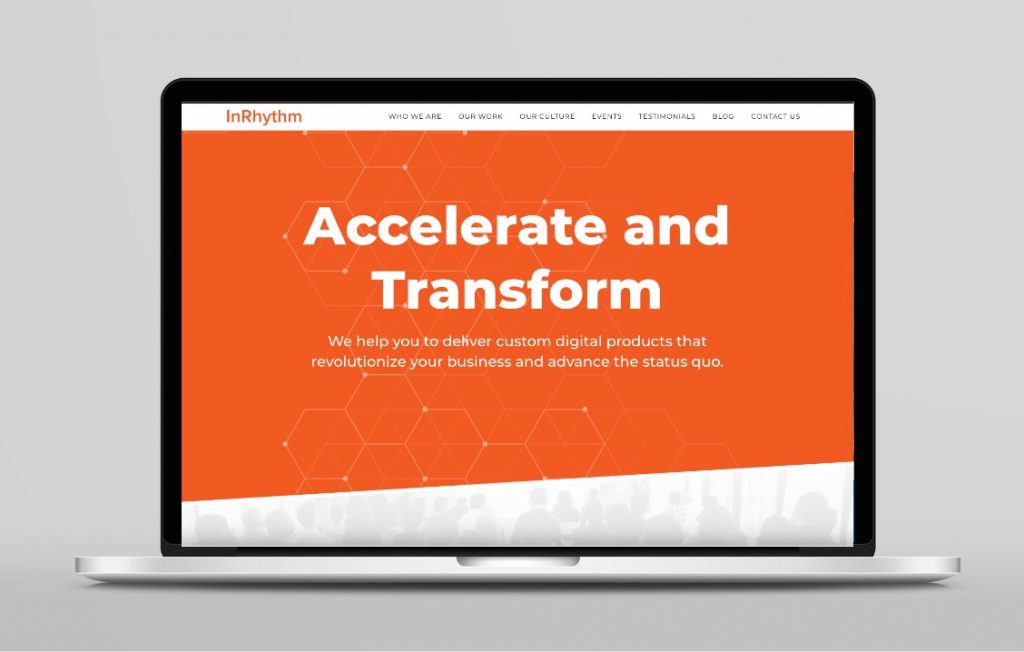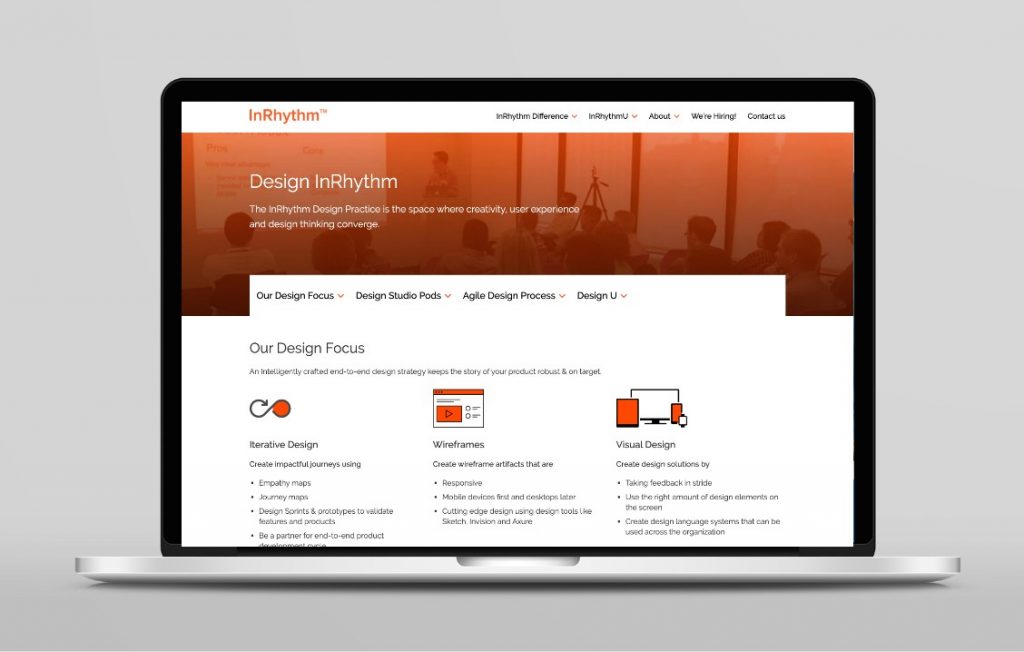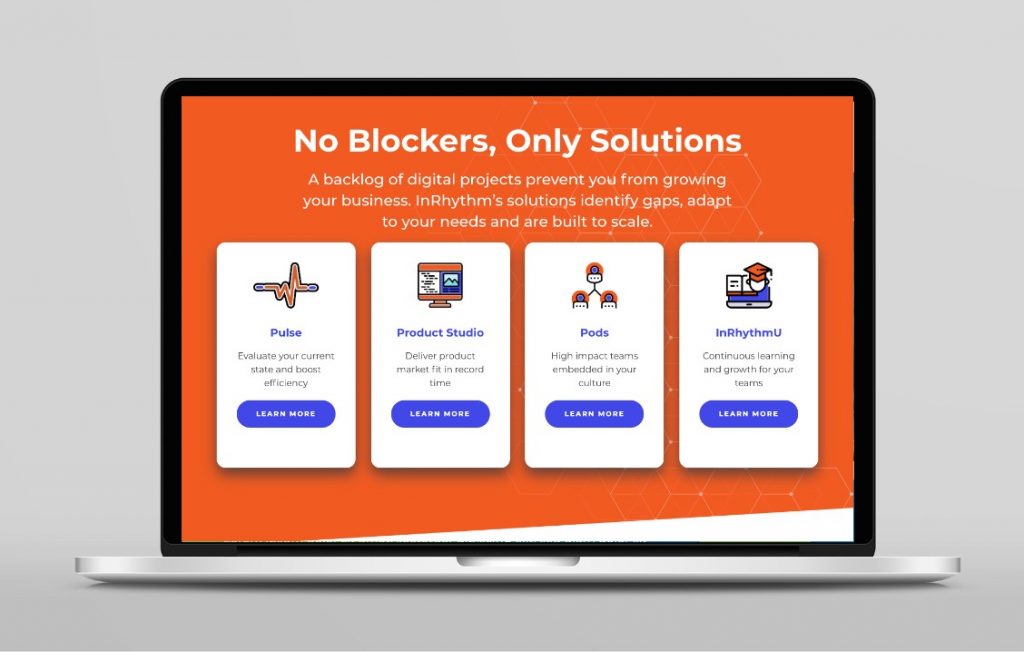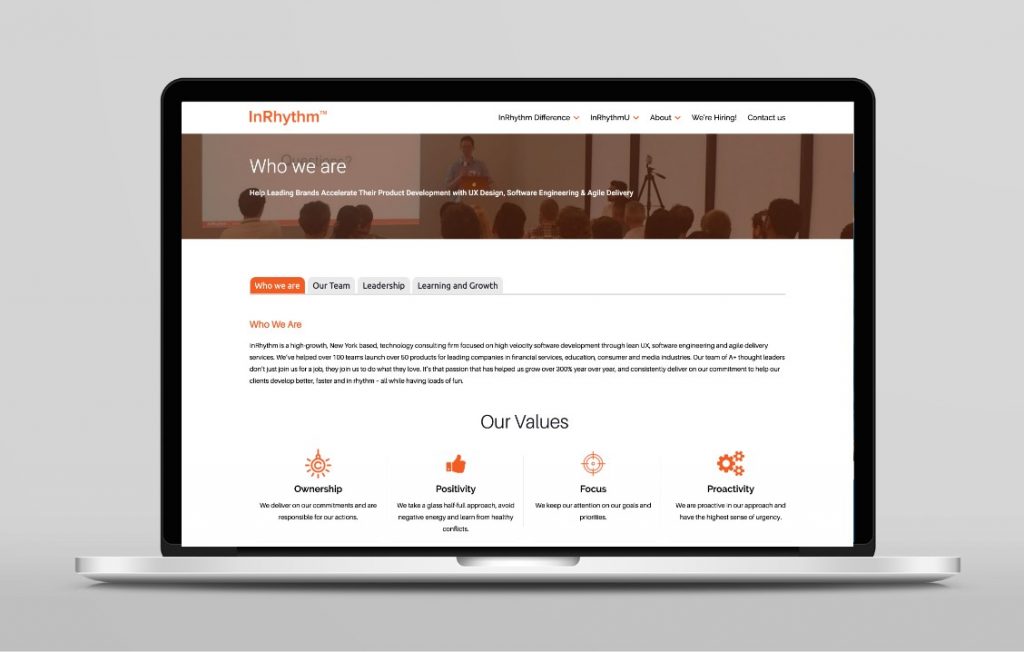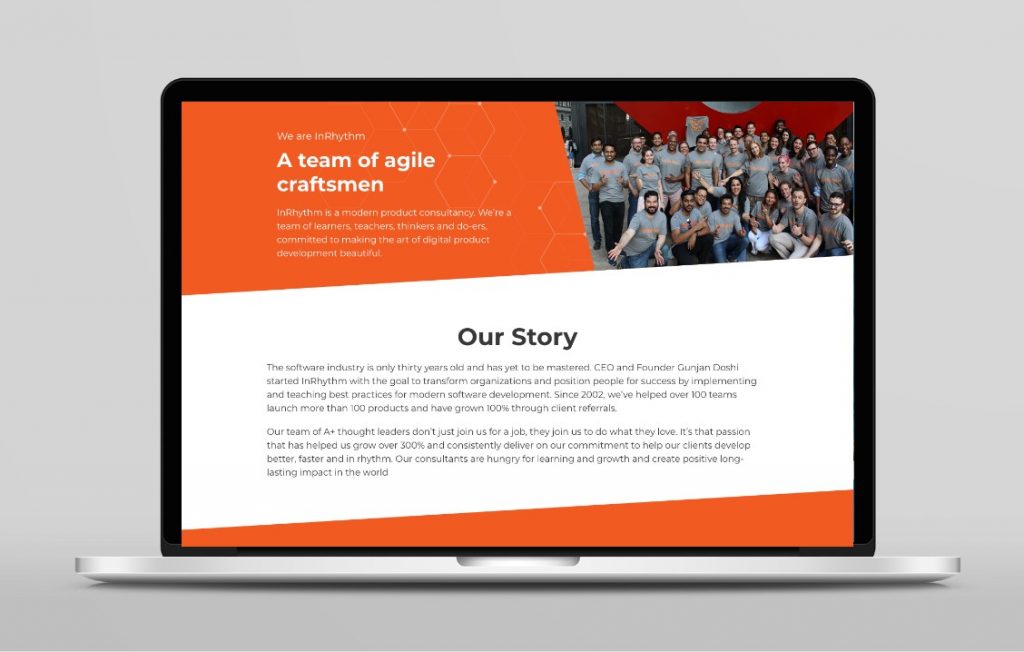 InRhythm has positioned themselves as a modern, innovative and growth-minded company. As such their mobile experience was very important to them. By simplifying their content structure and focusing on solid user experience design we were able to design a website that was more ideal to their brand.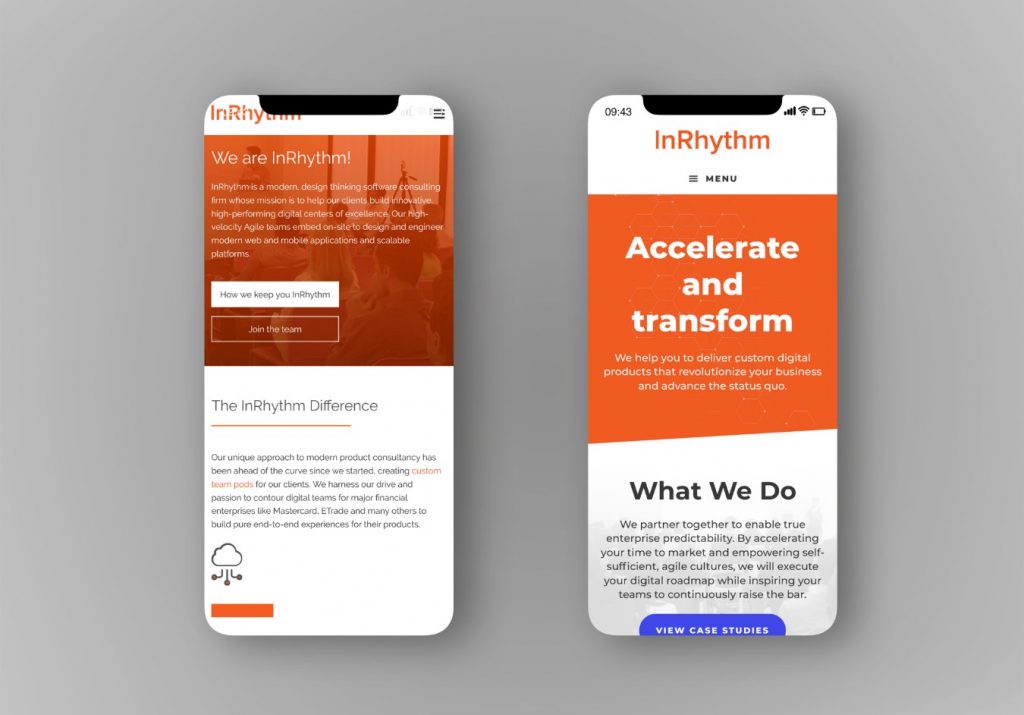 Thank you. We look forward to chatting with you about your needs.