FlyBLACK is disrupting the private jet charter industry by creating an exceptional and affordable private jet service that allows people to fly private at a fraction of the cost without compromising the private flying experience.
In building a new brand I chose DOiNG GOOD not just because of their expertise in branding and web design but also for their knack in designing business platforms. Not to mention they're great guys who really cared about my project.
Sami Belbase, Founder & Owner
Establish and launch a new, premium brand whose business would be 100% online. The visual branding and website design needed to be elegant yet remain simple. And the website needed to allow customers to create a profile and purchase private jet flights.
Through Discovery we learned exactly how FlyBLACK is disrupting the private jet market. We created a brand identity that fit their market, their messaging and their target audience while building a website that was fresh, elegant and made the purchasing experience simple and easy for customers to purchase flights.
Being a new company, FlyBLACK had very little history for us to go on so we spent a lot of time understanding the market and evaluating their biggest competitors. As such we put a strong focus on visual branding and creating an easy-to-use website. While there's much going on behind the scenes the user would never know as we kept the user experience as simple as possible. Now FlyBLACK has the online platform they need to disrupt the private jet industry.
FlyBLACK is first and foremost a premium brand. We started by deeply researching other premium brands focusing on simplicity and elegance while being modern and fresh. It was important that the brand be accessible to the growing custom private jet market. FlyBLACK aspires to be a widely recognized, global brand so the crucial that the logo and visual brand elements could communicate their focus on creating an aspirational lifestyle brand. Finally, while developing their visual brand that would easily conform to their future plans for growth and expansion.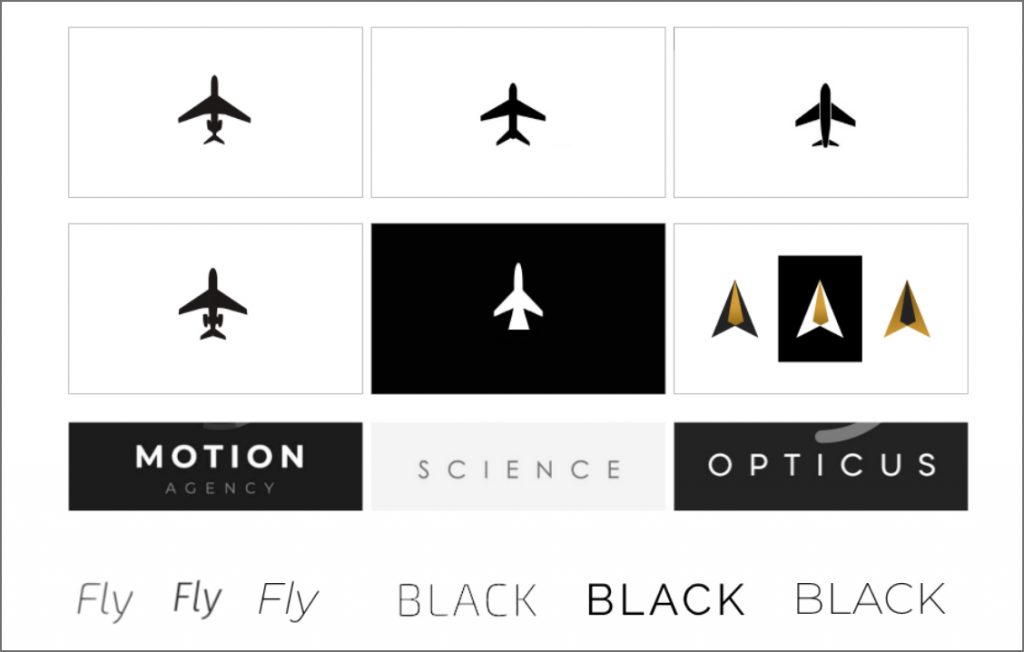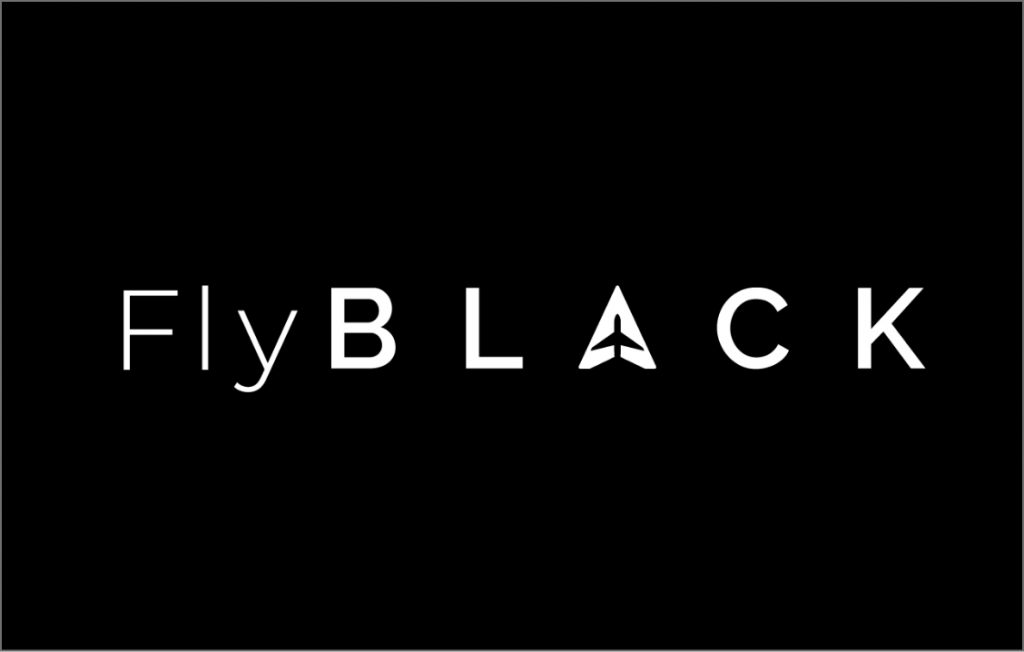 FlyBLACK is a premium brand and as such needed a premium looking website. Much care was taken in designing a website that would feel upscale to the targeted user while remaining accessible to new clients. Here we followed a principle that the design wasn't finished until we removed everything possible to keep it elegant and simple.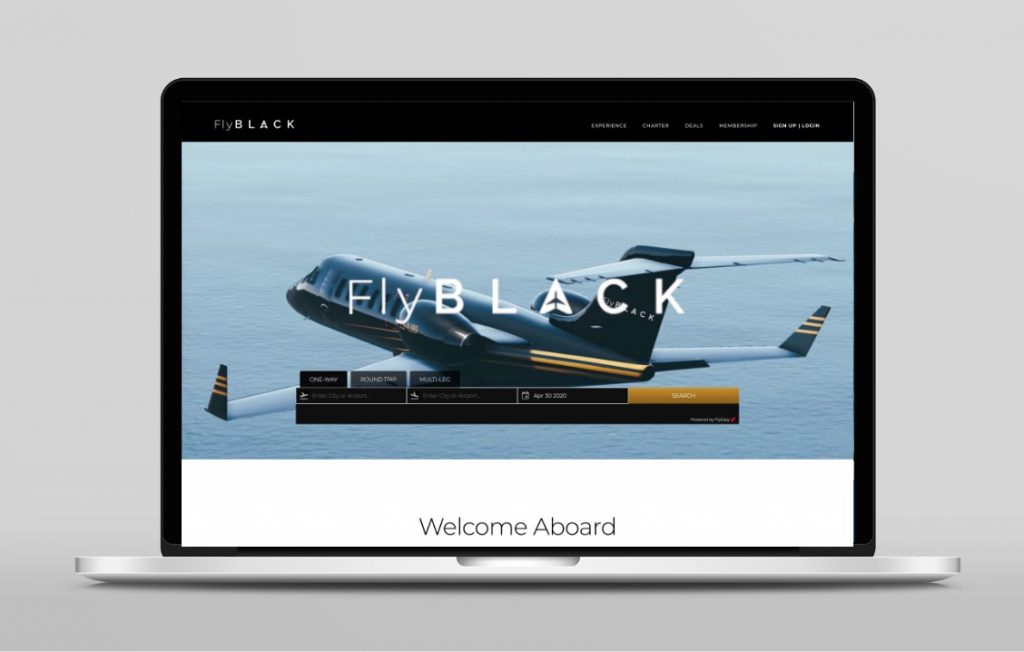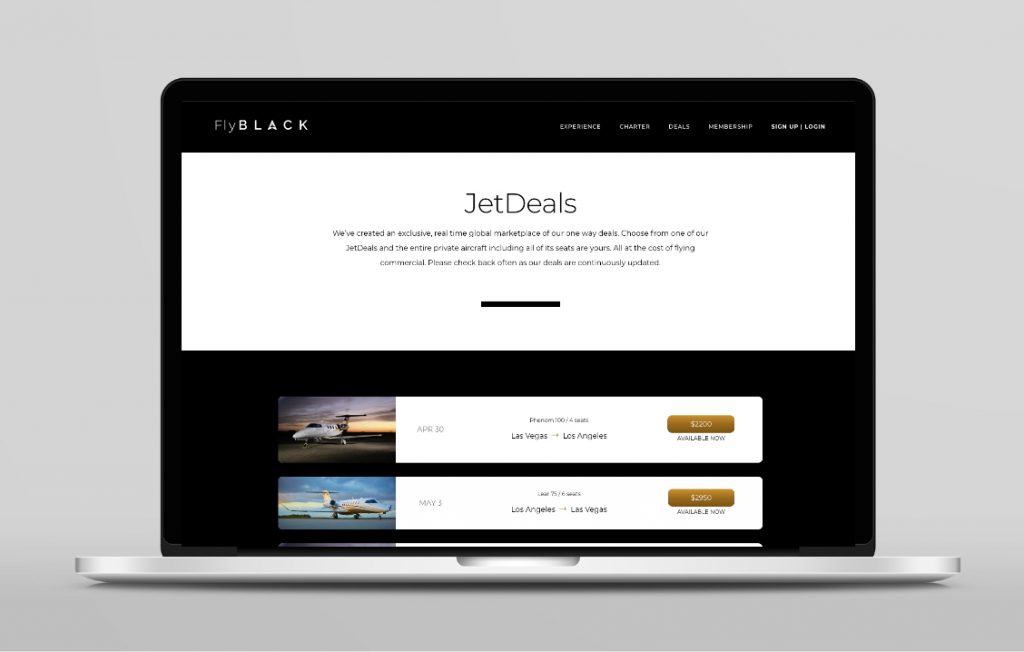 As the majority of FlyBLACK's clients were going to book through their phones, the mobile experience was a critical part of their website's design. With a mobile-responsive design (meaning 1 website design that changes its layout based on the screen size) we created a brand and user experience that was fully inline with the desktop experience; using the best of both platforms.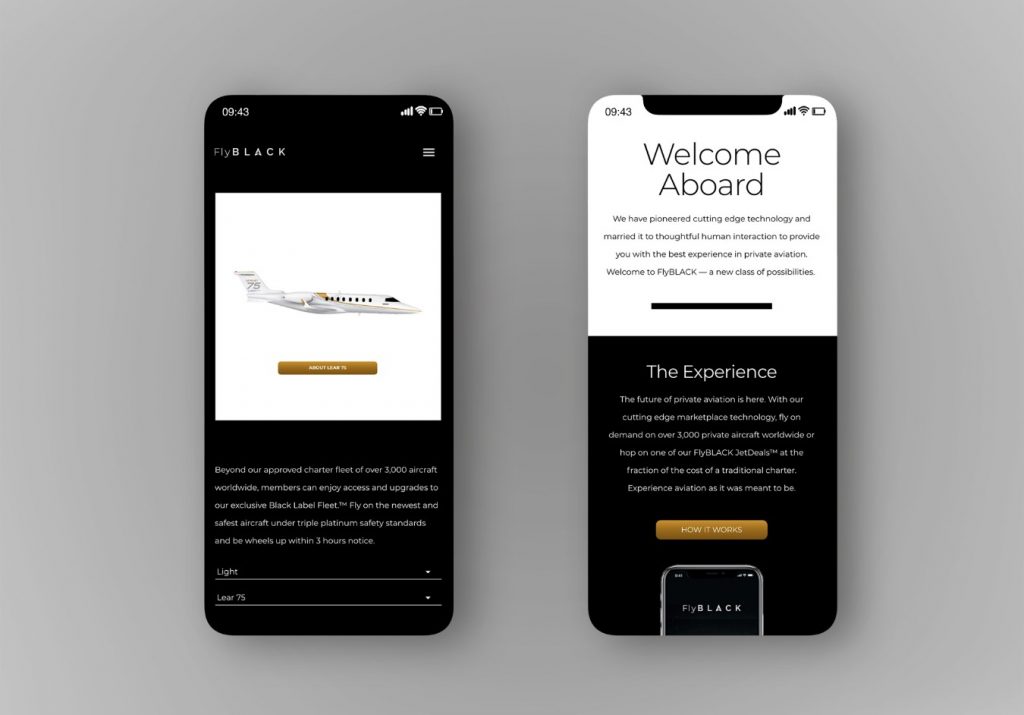 Thank you. We look forward to chatting with you about your needs.